The Dolphin House is an outdoor education centre located in the grounds of Culzean Country Park
The capacity at the Dolphin House is currently 32 pupils within 7 small dormitories and 3 staff bedrooms. The main meeting room in the Dolphin House acts as both a lecture room and dining room, being adjacent to the kitchen. Facilities on site include  drying rooms, male/female showers, staff room and outdoor store. All of our facilities are wheelchair friendly and we have a specialist wheelchair for the beach and rough ground. We have our own 17 seat minibus.
Dolphin House is located inside Culzean Castle and Country Park, we are lucky to be located in this stunning location where a number of our most popular activities take place including caving below Culzean Castle, Rockpooling on the fabulous local beach, mountain biking to the famous Swan Pond and canoeing in Gashouse Bay. 
The centre also makes use of some of South Ayrshire best outdoor learning environments including hillwalking in the Galloway Forest Park, watersports on the River Doon and exciting STEM activities in local parks and woodlands.
The Dolphin House. At one with nature.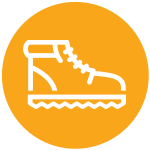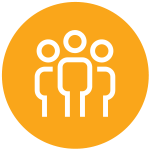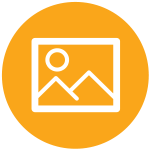 The Dolphin House, Culzean Castle and Country Park, by Maybole, Ayrshire, KA19 8JX