Instructors
The Dolphin House has a number of experienced instructors who ensure the safety of all visiting clients and adhere to the conditions of South Ayrshire Council's Adventure Activities License.
Facilities
Our cook Jen provides freshly made delicious and nutritious food three times a day. There is also a small supper provided before bedtime.  We can accommodate any reasonable dietary wishes or requirements. Our cleaner Gillian ensures that you will find our accommodation comfortable, clean and welcoming.  Geordie our store man ensures our equipment and grounds are maintained to a high standard.
Administration
Administration is dealt with on a part-time basis. If there is nobody in the office please email us dolphinhouse@south-ayrshire.gov.uk or leave a message on the answerphone and the administrator will call you back.
The Dolphin House. At one with nature.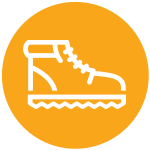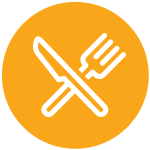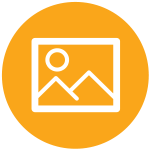 The Dolphin House, Culzean Castle and Country Park, By Maybole, Ayrshire, KA19 8JX